Styling for Individuals
From being able to obtain the latest in designer fashion labels to delivering bespoke jewellery, our team are proud of their luxury retail contacts which they have nurtured for more than a decade now, ensuring they receive top priority when it comes to client needs.
Whether it's for a day at the races or a night on the red carpet we can acquire the perfect outfit to suit your shape and personality while, from now on, waiting lists will be a thing of the past. Personal styling and grooming is a large part of our repertoire and is in fact the core business on which Ten 8ty Four thrives.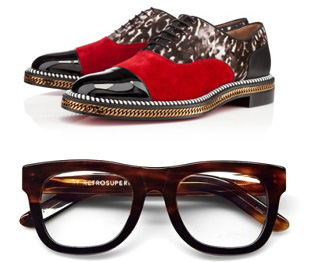 Testimonial
"I was told about Ten 8ty Four by a friend, who said they would be able to sort me out with anything. What can I say?
Ten 8ty Four keep me and the missus happy. Louboutins, Balenciaga sneakers and designer handbags don't seem to be any trouble for them to get a hold of and it's all done quickly and efficiently. They're the first place I turn to when I need anything and recommend them highly! "
Stephen Ireland
Stoke City