Designer Dressing
Personal styling is where we really excel here at Ten 8ty Four. With access to some of the biggest fashion brands in the business our clients are wearing designer clothing which has only ever been talked about, never mind appeared in magazines or brochures. That's because with more than a decade of experience in the world of luxury retail fashion, we're the kind of trusted and valued service that labels are only too happy to work with.
Attention to detail is uppermost when it comes to personal styling, whether it's for a red carpet event or a day's shopping in town with potential paparazzi lurking nearby. We advise and chime our client's personality perfectly with their clothing.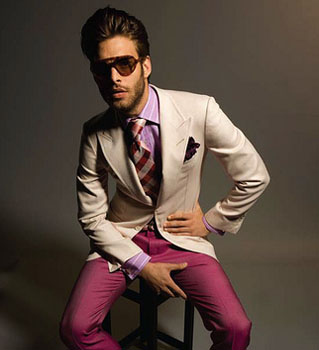 Testimonial
"Ten 8ty Four are like my very own professional travel company. Within the last few years they've managed to book holidays for me and my family in barbados, Dubai, Ibiza, New York, Vegas and LA and all have been very last minute due to my schedule and they have always looked after me well. Not only that but they have seen me alright for concert tickets and the odd pair of sneakers. Don't know what I would do without them"
Danny Simpson
Maple Leaf Online Casino